ETOK PROJECT est une marque éthique de vêtements, bijoux, accessoires upcyclés et œuvres d'art, mais c'est avant tout un style instigué par trois femmes d'une même famille souhaitant allier l'art et la mode autour de projets collaboratifs : Gaëlle Fleur, directrice artistique et créatrice de tous nos modèles ; Marie, soeur de Gaëlle et en charge du marketing et de la communication ; Maïmouna Flora, fille de Gaëlle et qui développe l'ensemble de nos contenus. 
ETOK PROJECT s'inscrit dans une approche éco-consciente de ce que doit être la mode de demain, loin de la surconsommation et de la fast-fashion, en s'affranchissant des diktats, des tendances, des genres, de l'âge ou des saisons. 
Ainsi, chaque vêtement, accessoire ou bijou est produit en France, en pièce unique ou en mini-série, en fonction de ses propres critères et aspirations : une idée créative, un matériau insolite, une rencontre inspirante… Ce n'est plus le rythme des collections et des saisons qui influent la production, mais uniquement la créativité.
Travailler avec des fins de stocks ou encore récupérer des filets de chantiers, rendent la créativité bien plus riche et intéressante tout en empêchant une surproduction polluante et inutile.
L'art occupe une place fondamentale dans la création du style ETOK PROJECT, offrant ainsi des pièces de collection, des bijoux-sculpture, des sacs uniques… Chaque création est abordée de manière à ce que l'acquéreur y voit avant tout une œuvre à conserver, à transmettre.
ETOK PROJECT is an ethical brand of upcycled clothing, jewelry, accessories and works of art, but it is above all a style instigated by three women from the same family wishing to combine art and fashion around collaborative projects: Gaëlle Fleur Debeaux, artistic director and creator of all our models; Marie Debeaux, sister of Gaëlle and in charge of marketing and communication; Maïmouna Flora Debeaux-Sissoko, daughter of Gaëlle and who develops all of our content.
ETOK PROJECT is part of an eco-conscious approach to what tomorrow's fashion should be, far from overconsumption and fast-fashion, freeing itself from diktats, trends, genres, age or seasons. Thus, each garment, accessory or piece of jewelery is produced in France, as a unique piece or in a mini-series, according to its own criteria and aspirations: a creative idea, an unusual material, an inspiring encounter…
This is no longer the rhythm collections and seasons that influence production, but only creativity. Working with stock ends or recovering site nets makes creativity much richer and more interesting while preventing polluting and unnecessary overproduction.
Art occupies a fundamental place in the creation of the ETOK PROJECT style, thus offering collector's items, jewelry-sculpture, unique bags… Each creation is approached in such a way that the buyer sees there above all a work to be to preserve, to transmit.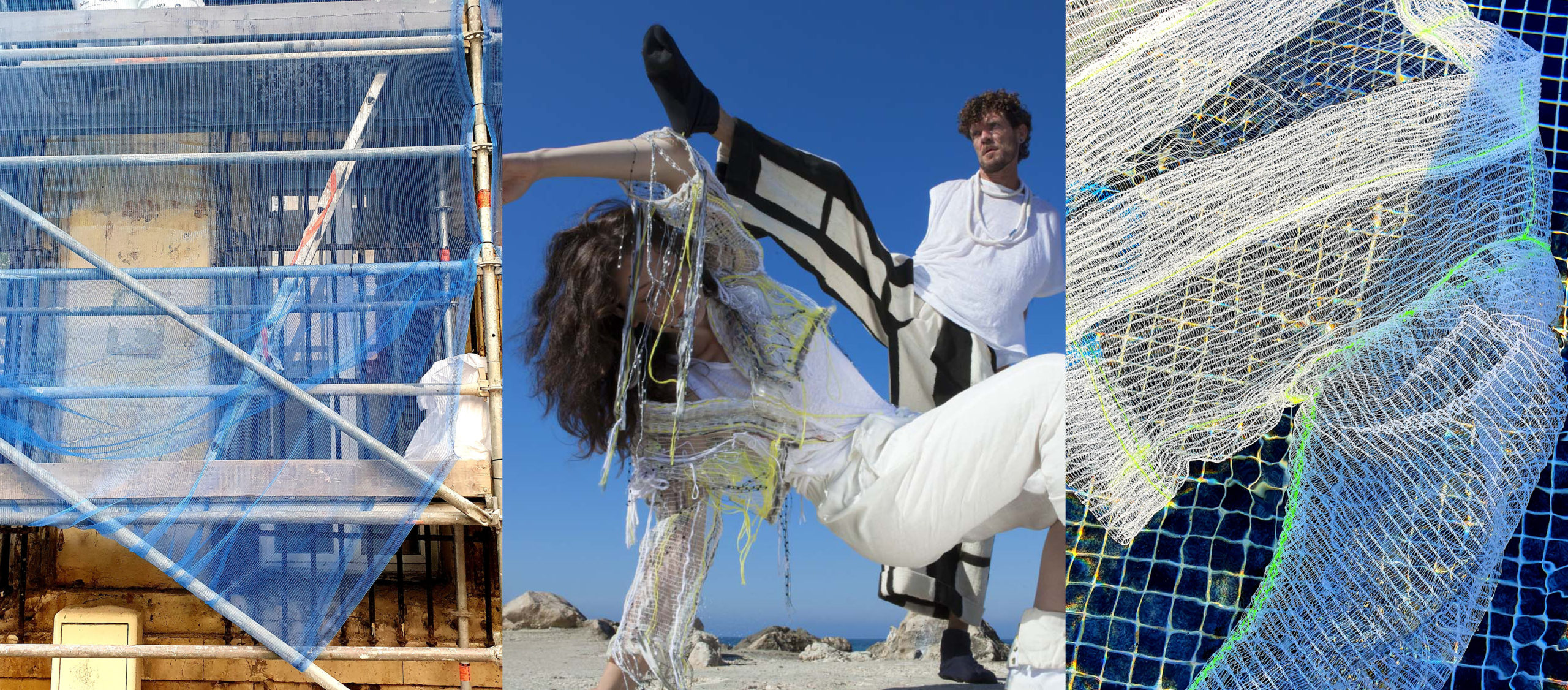 Le style ETOK PROJECT est résolument chic et urbain, composé de vêtements amples élaborés autour de la fluidité et du mouvement du corps. Majoritairement unisexes, toutes nos pièces sont soumises à l'étude de faisabilité technique par des prototypistes, modélistes et couturières indépendantes toutes basées en France et dont le savoir-faire est nécessaire pour donner vie à ces idées.
L'irrégularité d'un tissage ou d'une teinture est la résultante d'un travail manuel, sans machine, sans produit chimique, et donnent une âme supplémentaire à nos vêtements et accessoires.
Nous ne proposons pas de produits manufacturés mais des pièces élevées au rang d'œuvres artisanales.
The ETOK PROJECT style is resolutely chic and underground, composed of loose garments developed around the fluidity and movement of the body.

Mostly unisex, all our pieces are subject to a technical feasibility study by our prototypists, model makers and independent seamstresses, all based in France and whose know-how is necessary to bring these ideas to life.
The irregularity of a weave or a dye is the result of manual work, without machines, without chemicals, and give an additional soul to our clothes and accessories.
We don't offer manufactured products but pieces elevated to the rank of artisanal works.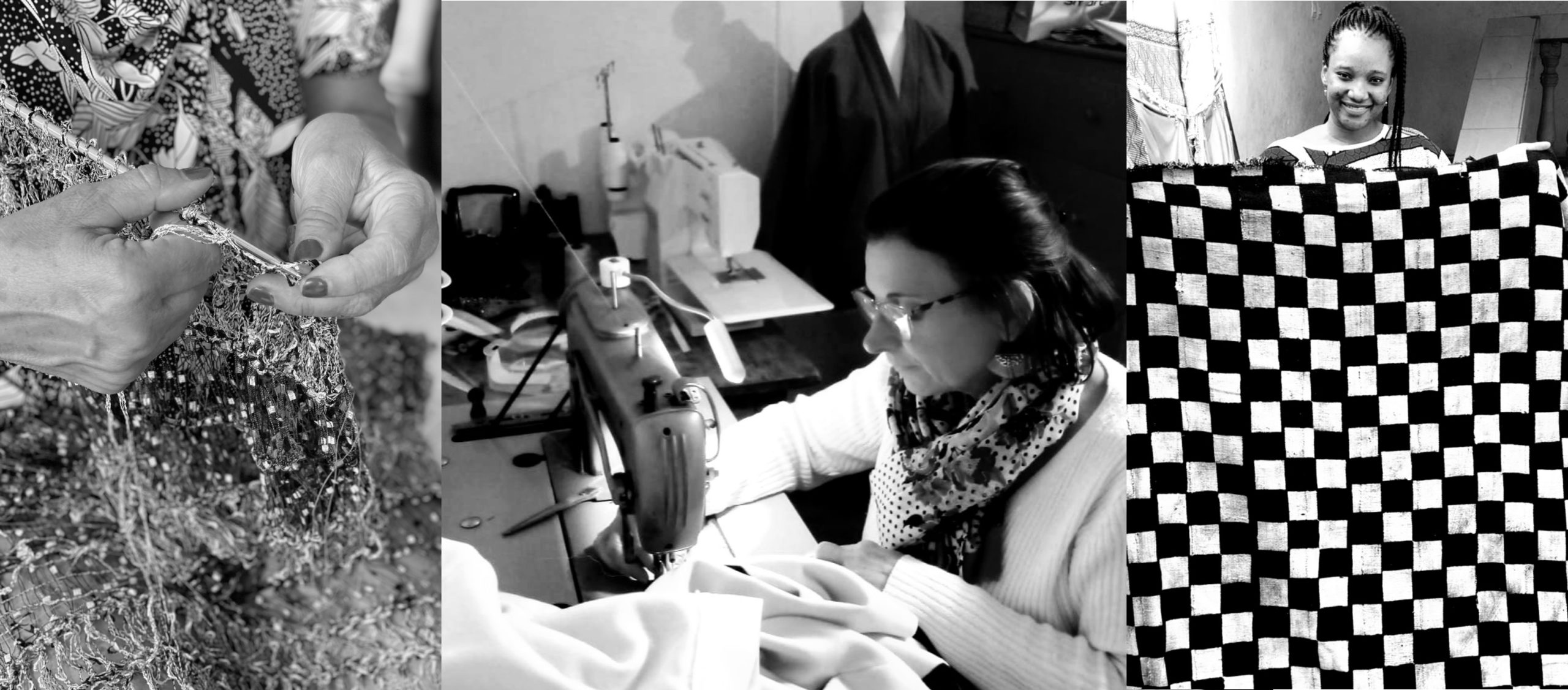 Nous avons choisi de faire produire nos pièces uniquement par des collaborateurs indépendants situés en France, de les rémunérer au juste prix et dans le respect de leur rythme de travail.
Nos prix de vente sont donc en adéquation avec ce choix éthique et humain qui nous est essentiel.
Par ailleurs, de nombreux artistes plasticiens, designers, tisserands, teinturiers, créateurs textiles, céramistes et sculpteurs à travers le Monde sont régulièrement invités à collaborer et à réfléchir à des pièces uniques co-signées et numérotées.
La mise en valeur de ces savoir-faire artistiques et artisanaux est au cœur de ce projet.
We have chosen to have our parts produced only by independent collaborators located in France, to remunerate them at the right price and in accordance with their work rhythm.
Our selling prices are therefore in line with this ethical and human choice which is essential to us.
In addition, many visual artists, designers, weavers, dyers, textile designers, ceramists and sculptors around the world are regularly invited to collaborate and reflect on unique co-signed and numbered pieces.
Highlighting these artistic and craft skills is at the heart of this project.